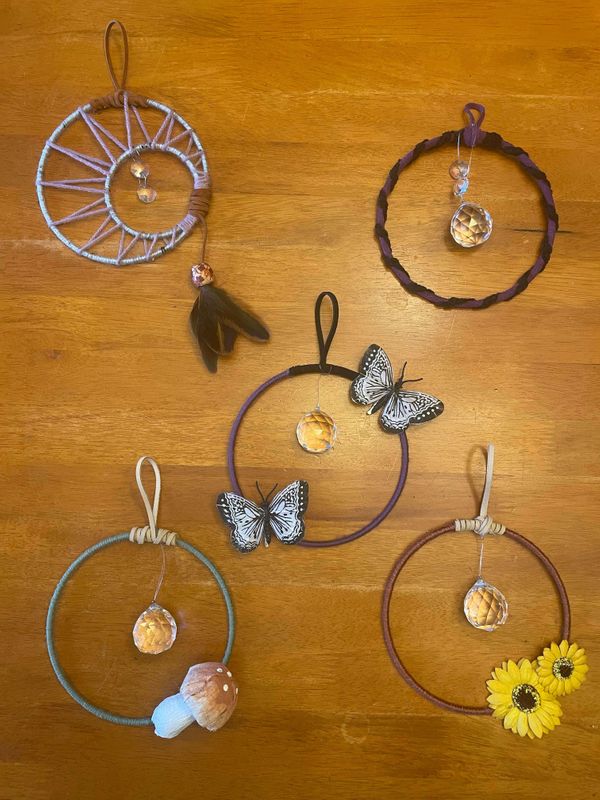 I am a photographer and graphic designer, but Dream Creations artwork is my passion. Stepping away from the computer to craft is mediative and one of my favorite things to do. I love designing each unique piece using found objects such a feathers, sticks and cool pieces from the thrift store.
Rainbows are are a common piece in my work. I love what rainbows represent: abundance, new beginnings and magic!
My intention is that when you bring a piece of my art into your home, it will help bring your dreams into reality. So when you buy one, set an intention or make a wish and then know that the love and magic infused into each piece, will help amplify your wish!