Bring Peace & Balance into Your Life
with help from Kate, your Holistic Wellness Practitioner
Welcome to Reach Beyond Studio
I am so glad we've crossed paths!
My healing studio is dedicated to helping individuals bring grounded, loving, balanced, and peaceful energy into their lives. As a holistic wellness practitioner, I weave together my tools of energy work, sound healing, meditation, shamanic teachings and somatic healing to create a personalized sessions for you! I also create intuitive art and lead mediation classes in Fort Collins, CO.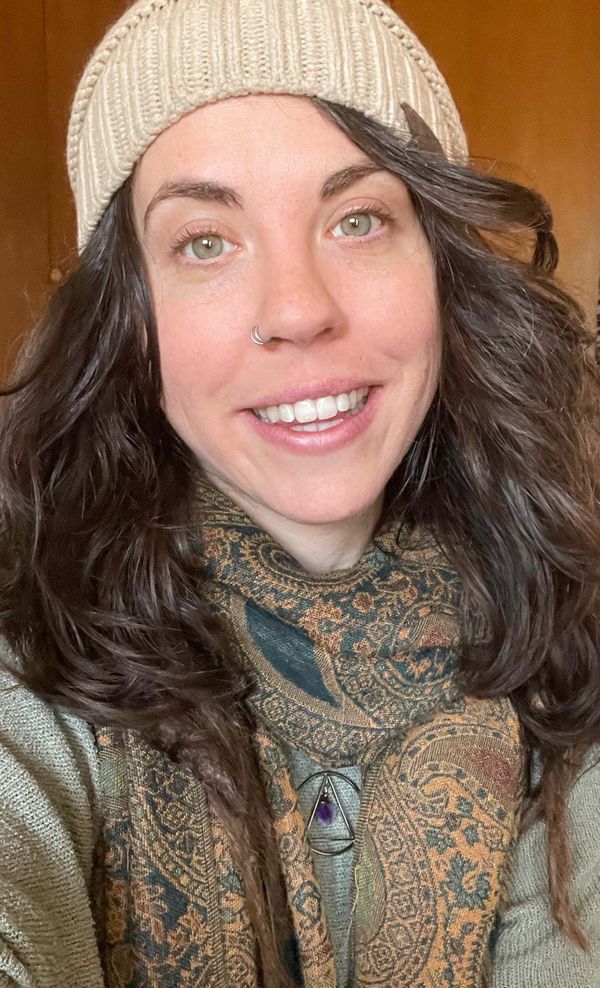 Hello Love!
I am Kate! This beautiful business has come to life due to my own healing journey. It is my passion to help others and make sure you know that you do not need to heal all on your own.
My intention is to create a loving space where you feel comfortable working on whatever is coming up for you. I invite you to show up just as you are! There is nothing wrong with you, but if there is a part of you craving to expand, shift and maybe even shed the old things that no longer fit who you are, then I invite you to reach out. Lets see how I can help you on your journey!
I have had the privilege to receive a session from Kate. She embodies grace, kindness, compassion and a natural drive towards humanity. Her energy has powerful feminine strength balanced with a grounded earthly presence. Kate's sessions are professional, supportive, and informatve. I always feel grounded, loved, and clear at the end of my appointment. Kate is a beautiful warm soul. - Catherine

My energy work with Kate has been so therapeutic! Though done remotely, it feels like she is right there by my side as I describe the emotions around events that are creating stress in my life. In our sessions, she listens to my "issues" and helps me identify beliefs, and behaviors that aren't working. Then together, we design a better plan, setting a positive and productive intention. Kate's energy work on the table using the techniques of Integrative Alignment work in powerful, yet subtle ways. I leave our session refreshed, energetic and feeling balanced and renewed. I would highly recommend Kate for Integrative Alignment Energy Work. - Anne B.

My energy session with Kate was a powerful spiritual experience! This was my first experience with anything like this and Kate was wonderful in explaining the process and making me feel comfortable. I appreciate her awareness of astrological events. She went above and beyond in scheduling our session during the winter solstice, which also happened to be the Saturn-Jupiter conjunction. What a perfect time to check in on your chakras! I am extremely grateful and would highly suggest a session with Kate to anyone looking to get in touch with their spirituality. - Stacy S.